How to create a website using WordPress?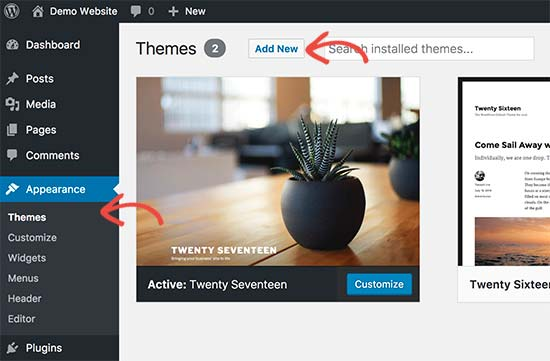 Are you looking to create your own website? WordPress is a great platform to get started with. In this article, we will discuss the steps to create a website using WordPress.
Introduction
WordPress is a content management system (CMS) that allows you to create and manage your own website. It is a free and open-source platform that is used by millions of people worldwide.
Step 1: Choose a Domain Name and Hosting
The first step to creating a website is to choose a domain name and hosting. Your domain name is the web address that people will use to access your website. Hosting is the service that stores your website's files and makes it accessible to the world.
When choosing a domain name, make sure it is easy to remember and relevant to your website's content. You can register a domain name through a domain registrar such as GoDaddy or Namecheap.
For hosting, there are many options available such as Bluehost, HostGator, and SiteGround. Choose a hosting provider that offers good performance, security, and customer support.
Step 2: Install WordPress
Once you have your domain name and hosting set up, the next step is to install WordPress. Most hosting providers offer a one-click installation process for WordPress. Follow the instructions provided by your hosting provider to install WordPress.
Step 3: Choose a Theme
WordPress allows you to choose from thousands of themes to give your website a unique look and feel. Choose a theme that is relevant to your website's content and is easy to navigate. You can browse and install themes from the WordPress theme directory or purchase a premium theme from a third-party provider.
Step 4: Install Plugins
Plugins are add-ons that extend the functionality of WordPress. There are thousands of plugins available that can help you add features such as contact forms, social media integration, and search engine optimization (SEO) to your website.
Install plugins that are relevant to your website's goals and objectives. Be careful not to install too many plugins as they can slow down your website's performance.
Step 5: Create Content
Now that your website is set up, it's time to create content. Content is the backbone of your website and is what will attract visitors to your site. Create high-quality content that is relevant to your website's niche and provides value to your audience.
Use images and videos to make your content more engaging and shareable. Make sure your content is optimized for search engines by using relevant keywords and meta tags.
Step 6: Promote Your Website
Once you have created content, it's time to promote your website. Share your content on social media platforms such as Facebook, Twitter, and LinkedIn. Reach out to other bloggers and website owners in your niche and ask them to share your content.
You can also use paid advertising to promote your website. Platforms such as Google Ads and Facebook Ads allow you to target specific audiences and drive traffic to your website.
Conclusion
Creating a website using WordPress is easy and can be done by anyone. Follow the steps outlined in this article to create a website that is unique, engaging, and optimized for search engines. Remember to create high-quality content and promote your website to attract visitors and grow your audience.