How to Create and Manage a WordPress Blog?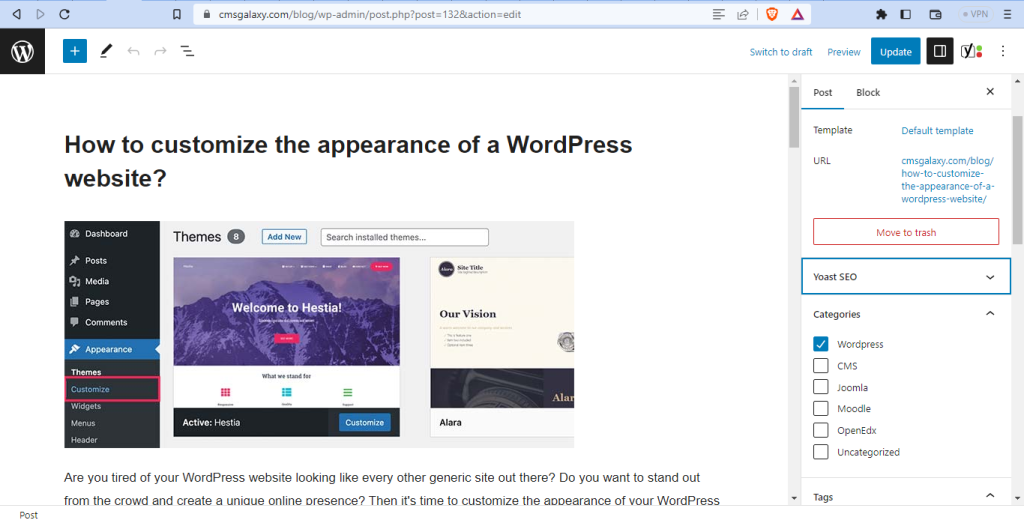 Are you looking to start a WordPress blog but don't know where to begin? Look no further, as this guide will walk you through the entire process from start to finish.
Introduction
Blogging has become a popular way for individuals and businesses to share their thoughts, ideas, and experiences with the world. WordPress is a widely used platform for creating and managing blogs due to its ease of use and versatility. In this guide, we will cover everything you need to know about creating and managing a WordPress blog.
Getting Started
Before you can create a blog, you will need to choose a domain name and hosting provider. Your domain name is the address of your blog and your hosting provider is where your blog lives on the internet. Make sure to choose a domain name that is easy to remember and relevant to your blog's topic.
Installing WordPress
Once you have a domain name and hosting provider, it's time to install WordPress. Most hosting providers have a one-click installation process for WordPress, making it easy for even beginners to set up their blog.
Choosing a Theme
Once WordPress is installed, you can choose a theme for your blog. A theme is the design and layout of your blog. WordPress has thousands of free and paid themes to choose from, so you can find one that fits your style and needs.
Creating Content
Now that your blog is set up, it's time to create content. This is where your creativity comes in! Write about topics that interest you and that you think will be of value to your readers. Make sure to use headings and subheadings to organize your content and make it easy to read.
Managing Your Blog
Managing your blog involves tasks such as updating plugins and themes, moderating comments, and monitoring your website's analytics. These tasks are important to keep your blog running smoothly and ensure that it is reaching its intended audience.
Conclusion
Starting and managing a WordPress blog may seem like a daunting task, but with the right tools and knowledge, anyone can do it. Use this guide as a starting point and don't be afraid to experiment and try new things. Happy blogging!